The Elongo Bangle Set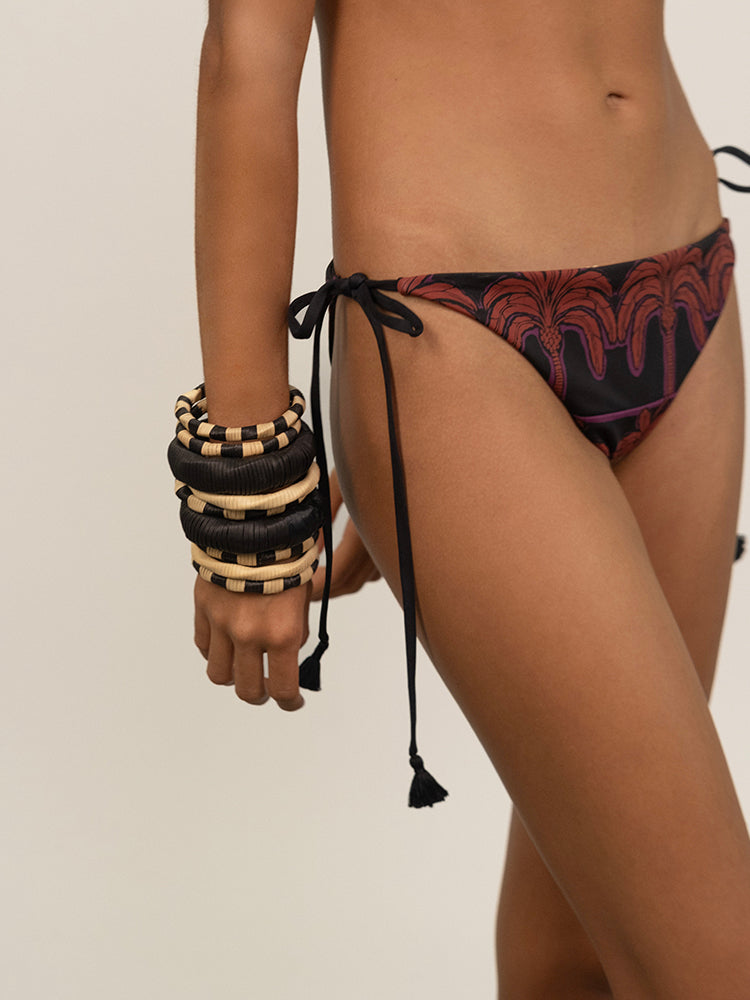 Embrace the tropical essence with our captivating bangle sets from the collection.
At the heart of each bangle lies the intricate craftsmanship of "Bejuco Mamure", a resilient ivy
that drapes elegantly from select trees in Colombia's Orinoquia region.
These bangles are then meticulously enveloped in dyed threads extracted from the
"CHIQUICHIQUI PALM TREE" seamlessly mirroring the prints and color palette of the collection. 
Variations in shape, color, and texture are due to the nature of the artisanal materials and techniques used throughout the process.
To preserve the shape and quality of this piece avoid contact with water, perfume and any chemical.
Read More