THE ATELIER
JOHANNA ORTIZ
ABOUT
Johanna Ortiz has laid the foundation for longevity through a commitment to community and purpose. She has met growth with strategy, developing a state-of-the-art atelier in her hometown assuring the conservation of artisanal knowledge, cultivating innovative craftsmanship, and inspiring playful creativity.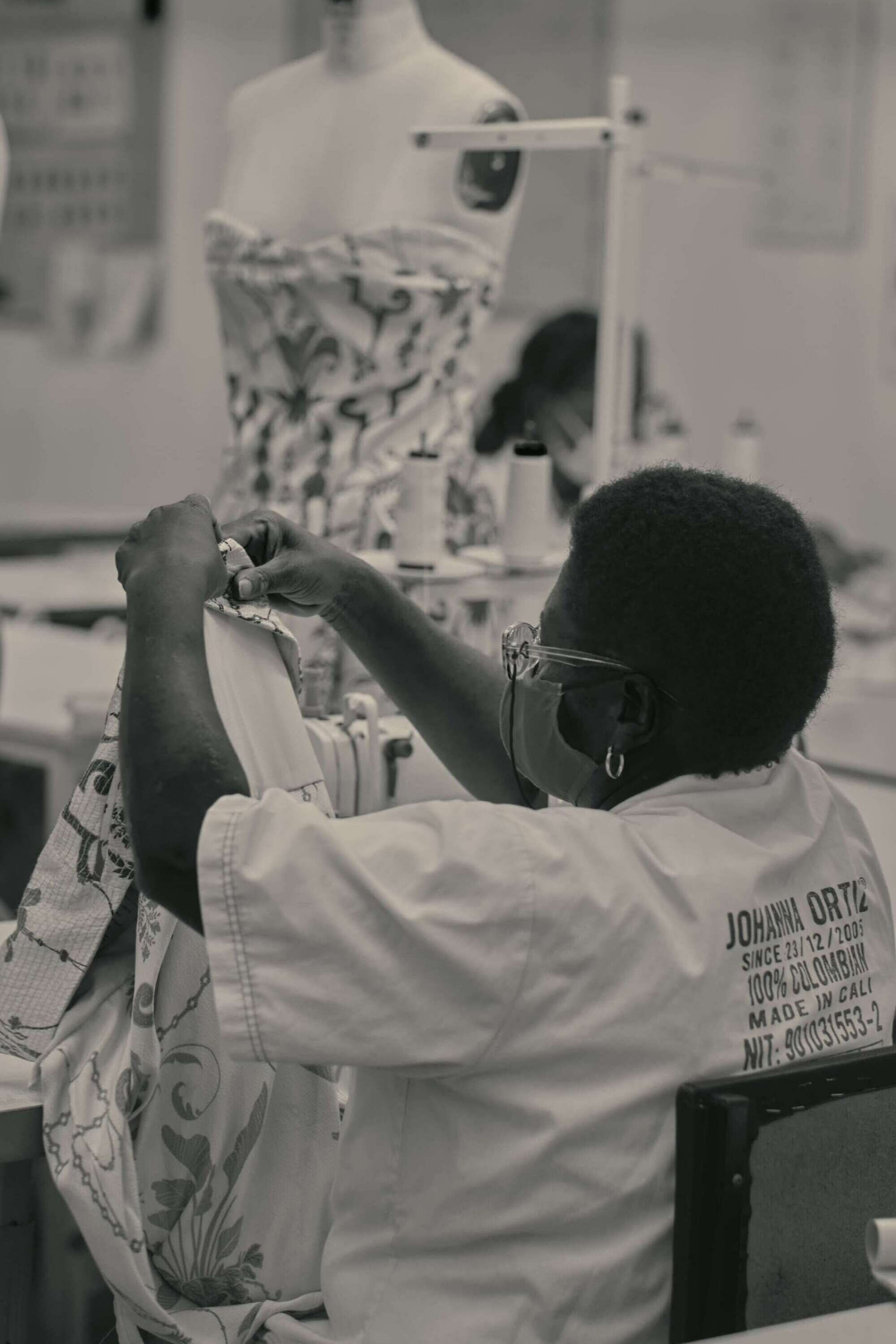 WE BELIEVE
In the power and potential of the feminine, in the value of making our products locally, and in caring for every detail while generating social inclusion.
Vertical integration is not just smart business; it's the operational certainty that lies at long social impact, beyond profits and beyond capital. Johanna Ortiz is a true fashion Maison in the most modern sense of the world.
90% of the JO pieces are made in house, because Johanna took the responsible decision to produce ethically and locally and to be completely accountable for her practices and the conditions of her workforce.
The JO collaborators count with transportation, food, are supported with housing, education and recreation programs and receive medical and psychological attention.


"We recognize the importance of holistic growth hand in hand with our people and our planet. "