Hand-Carved Wood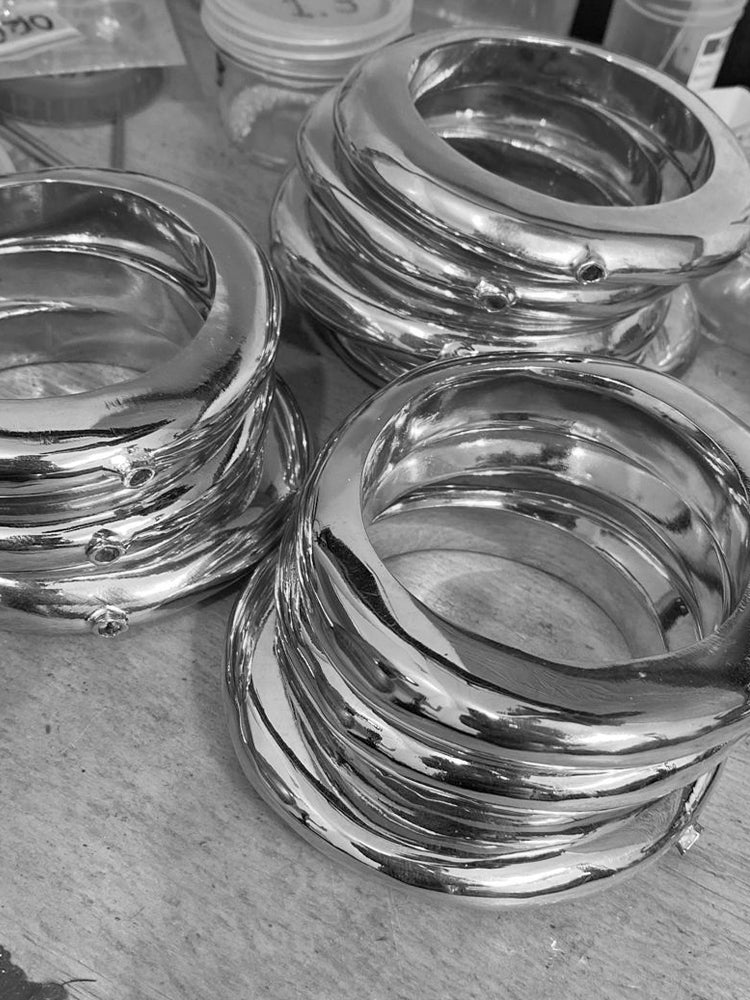 Johanna is on a constant quest to collaborate with fellow creatives, driven by her passion for empowerment. Her recent partnership with a local fine jewelry designer, known for their work with artisanal communities, has yielded breathtaking creations that also serve as symbols of women supporting women.
Their collaboration features a choker gracefully embracing a woman's neck and shoulders, along with asymmetrical wooden necklaces adorned with Colombian emeralds ethically sourced from the Muzo mines. Hand-carved wooden bangles, echoing the necklaces' curves, also carry these precious green gemstones unique to the depths of Colombia.
Variations in shape, color, and texture are due to the nature of the artisanal materials and techniques used throughout the process.
To preserve the shape and quality of this piece, please follow these care instructions:
-Spot clean only
-Keep away from chemicals or water
Read More