Johanna Ortiz was born in Cali, Colombia on October 2, 1973. From a very young age, she always gravitated to the beauty and lushness of her native country. The tropical jungles, evergreen mountain ranges, and myriad palm trees danced in her dreams where her creativity was awoken. In an urgent need to express the richness of her view, she decided to use fashion as the canvas for her vision.
She left her beloved Colombia to open her horizons and study Fashion Design at the Art Institute of Fort Lauderdale. After graduating with honors and rounding up her formal fashion design education in New York and Paris, Johanna returned to Colombia with a thirst for creating. So in 2003, she launched her eponymous label in her hometown of Cali.
Johanna has kept her commitment to social causes and female empowerment a cornerstone of her design and business ethos. What began as a resort line centered around swimwear organically evolved into a complete lifestyle brand that creates RTW, Resort, accessory, and Home Collections throughout the year. Today her vision has materialized into a successful business that employs over 450 individuals, most of whom are women heads-of-household. She has crossed borders, becoming an international fashion guru known for her distinct silhouettes, unique prints, and general "joie de vivre" in every collection.
"Ortiz has become a creative ambassador for her country."

Today she is one of the top Latin designers that has successfully crossed over into mainstream fashion. She has had the honor of being part of the BoF 500 since 2017.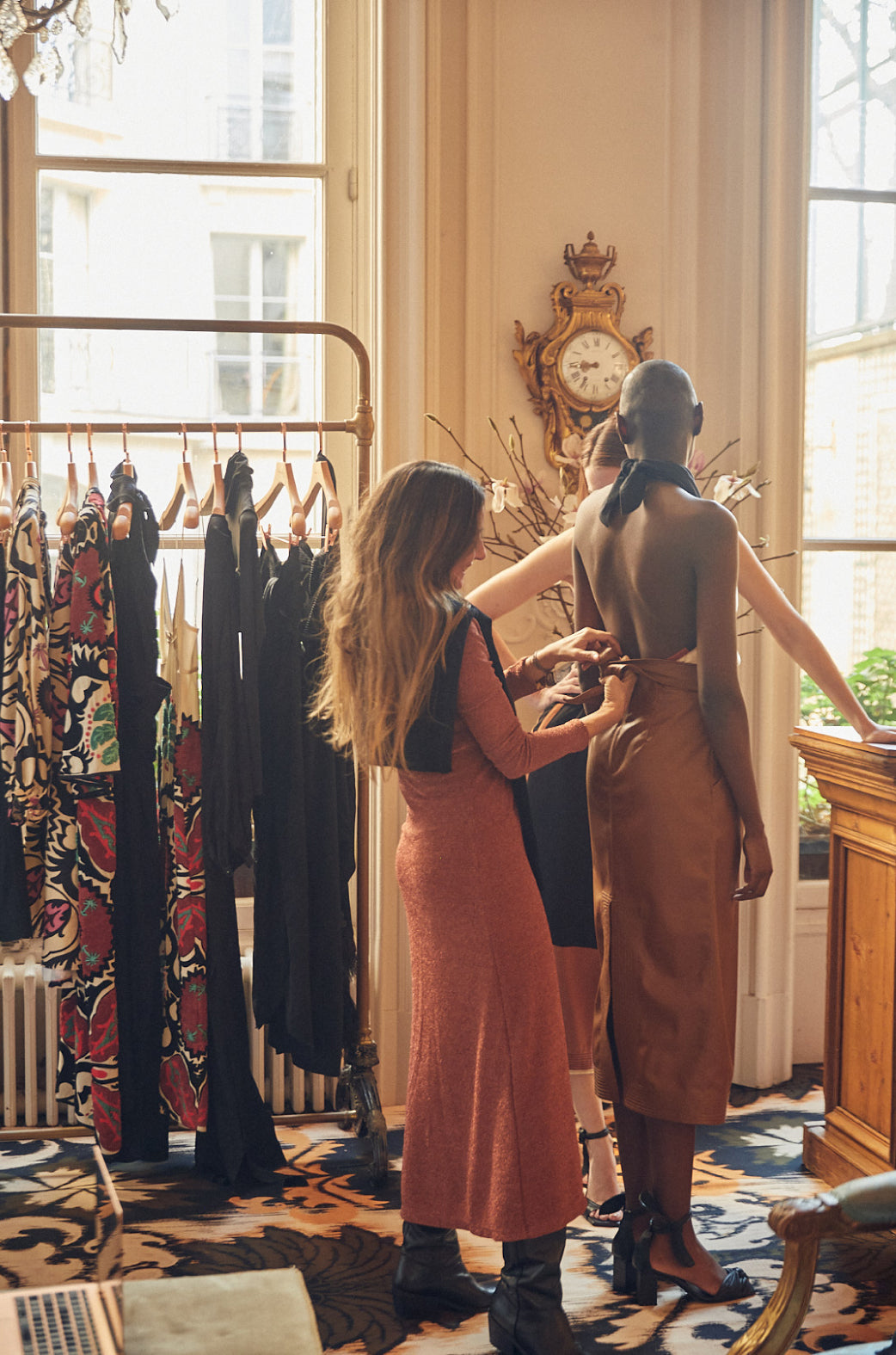 Johanna lives in Cali, Colombia, with her husband and three sons.
Johanna is inspired by her environment, from the biodiverse richness of her beloved Colombia and Latin America to the strong female spirit enshrined in the women surrounding her, her travels, and her inner spiritual world. Her unbridled love of color and print, her couture knowledge of silhouette and fit, and her unabashed air of exuberant elegance have made her brand a coveted treasure for all fashion admirers.