ABOUT
Johanna Ortiz was founded in 2003 in Cali, Colombia. For
twenty years, the JO brand has grown organically and sustainably,
stitch by stitch, collection by collection, and most importantly, person
by person. The brand has developed an exclusive design
language from a foundation based on the power of the feminine
and a celebration of the exquisite. Precise in construction and
exuberant in spirit, every piece is a testimony of the JO aesthetic.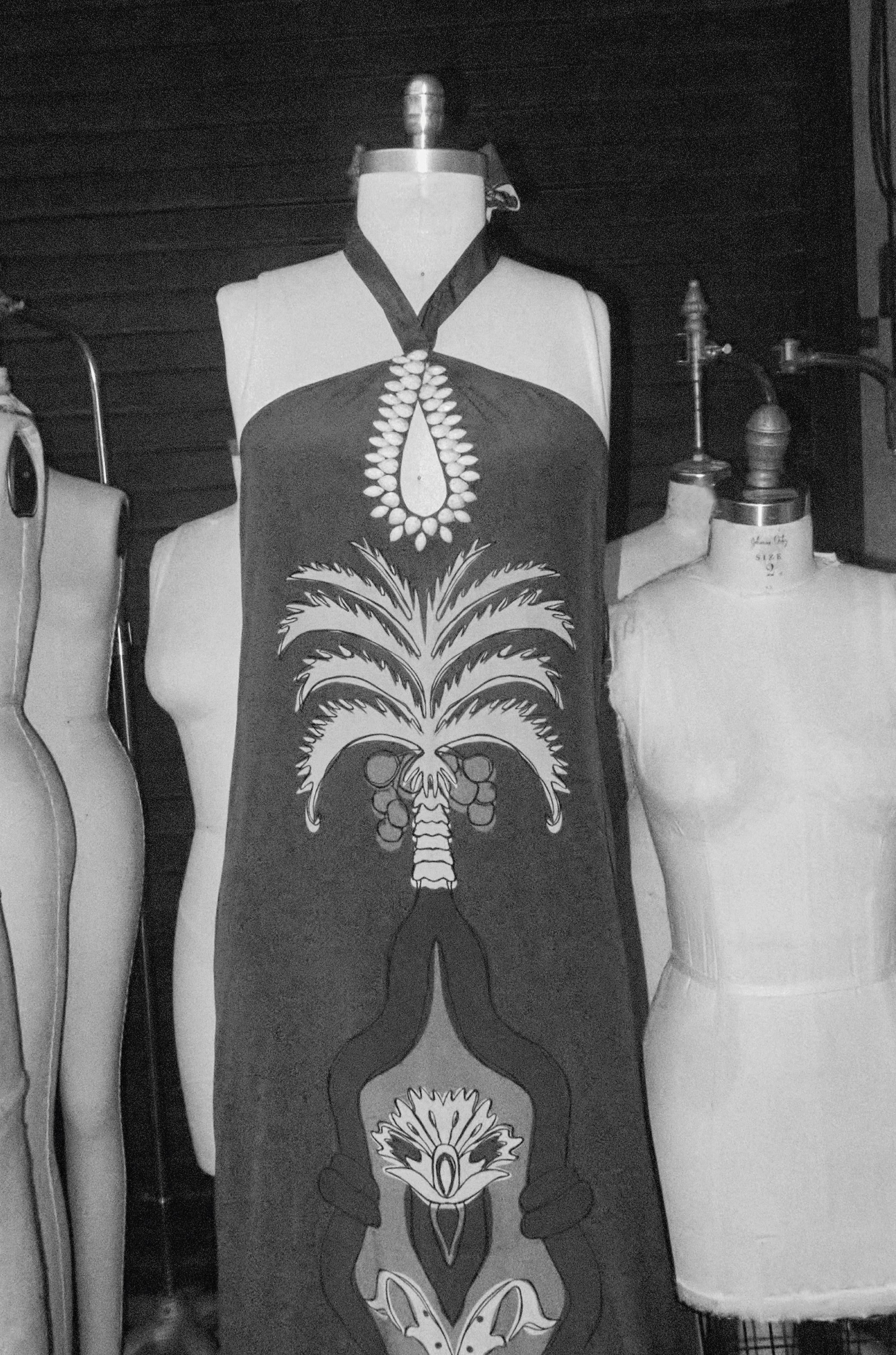 JO, the brand, is built on a bedrock of community and purpose. Its grass-roots foundation generates social inclusion and change by endowing local talent, pledging to conserve artisanal knowledge, and celebrating unique craftsmanship within a framework of inspired creativity.
From its humble beginnings as a swimwear line, Johanna Ortiz has become a global lifestyle brand. Individuals worldwide can experience JO's world through the brand's RTW, Swim, Accessories, and Home collections. With every installment, the brand reconsiders Latin air's essence. Mixing imaginative design, intricate artistry, and the interplay between the beauty of the natural world and the glamour of modern sophistication, JO pieces are a celebration of the senses. Wearing a JO garment channels the power of the tropics to every latitude.
Johanna's commitment to creating positive social change through fashion is highlighted by her philanthropic educational endeavor, "Escuela Johanna Ortiz." This onsite training program offers local vulnerable and at-risk populations the opportunity to learn couture-level seamstress skills that will break a cycle of poverty and change a community, individual by individual.
Additionally, from a deep-rooted respect and admiration for traditional crafts and ancestral knowledge, JO intimately collaborates with 23 different indigenous communities and artisanal associations to create design magic. These collaborations positively impact more than 260 individuals, primarily women heads-of-household throughout Colombia.
Every JO item testifies to the brand's commitment to the community. Stemming from a vertically integrated business model, over 90% of JO production is manufactured in-house in Cali, Colombia. Today, the company produces over 55,000 garments annually and employs more than 450 people (78% of whom are women). Every JO creation is a story of opportunity and empowerment woven into every stitch. The artisans and communities that collaborate with the brand give their crafts and ancient knowledge and receive income and partnerships that positively impact their communities. Every collection embodies the intangible mysticism and allure of the land.
"Contributing to my JO family, these communities and my country defines success and show that fashion can positively impact lives"

Johanna Ortiz has been honored to be part of the BoF 500 since 2017. She has presented her collections in Paris and New York and sold her designs in the most prestigious stores around the globe. Johanna Ortiz has earned critical acclaim from Vogue: "You can always rely on Johanna Ortiz to bring a little South American flavor to Paris Fashion Week." Many inspiring women have worn her designs, including Princess Caroline of Monaco, Beyonce, Michelle Obama, Lady Gaga, Shakira, Amal Clooney, and Queen Rania of Jordan, to name a few.
ELEGANT, FESTIVE & EFFORTLESS
for the modern women that enJOY life.